online casino slot games-Bruce Willis May Have Tried To Sabotage An Iconic 'Game Of Thrones' Scene
Excerpts from journalist James Hibberd's "Game of Thrones" oral history, "Fire Cannot Kill A Dragon," have already revealed why a major character was left out of the show and how one love scene left a horse a little too excited. And the latest character reveal really came out of nowhere:

Bruce Willis was — allegedly — a "Game of Thrones" villain.

AV Club has reviewed a copy of the book and been sharing various nuggets from it, including a story about Willis, who apparently wasn't the biggest "Game of Thrones" fan. According to the report, the actor was responsible for some shenanigans involving the fight scene between Hafþór Júlíus Björnsson and Pedro Pascal in "The Mountain and the Viper."

Advertisement

Filming for the scene reportedly took place at the Hotel Belvedere in Dubrovnik, and according to Hibberd's book, the location overlooked a "stable of yachts." The production team reportedly struck a deal for the yachts to back off out of the shot, and everyone agreed "except for one person," director Alex Graves said.

That person, according to "multiple people" who worked on "Game of Thrones," was John McClane himself, aka Bruce Willis.
"[The yacht] circled trying to say, 'Fuck you, I'm in your shot,' a couple times and we were all laughing because we were aimed away from the water at that time anyway." Crew members called the attempted sabotage an act of "yacht rage."
(It should be noted that Bernadette Caulfield, an executive producer, said they never actually sawWillis, and reps for the actor did not immediately return HuffPost's request for comment.)
If anything, it's clear that when it comes to moving your yacht for "Game of Thrones," all men must die hard.
Related...
'Stranger Things' Reunion Selfie Of Show's Most Unlikely Duo Drives Fans Wild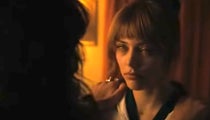 Fergie Steals The Show From Jack Harlow In Surprise VMAs Performance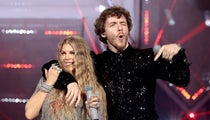 Yung Gravy Brings Addison Rae's Mom As His VMAs Date, Calls Her A Certain 4-Letter Word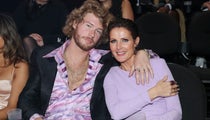 Go To Homepage

Bill Bradley
Entertainment Editor, HuffPost
More:entertainmentGame of Thronesbruce willis yacht
Popular in the Community
Trending

Serena Williams Loses To Ajla Tomljanovic In U.S. Open In What Is Expected To Be Last Match Of Career

Kevin McCarthy Referred To The 'Electric Cord Of Liberty,' And People Are Confused

Bill Barr Calls B.S. On Trump's 'Red Herring' Classified Document Excuses

Daily Caller Trolls Biden With 'Star Wars' Meme That Backfires Badly

CNN Correspondent Uses Last Day At Network To Send Clear Message On Trump
Newsletter Sign Up
Entertainment
Don't miss a beat. Your culture and entertainment cheat-sheet.Successfully Subscribed!Realness delivered to your inbox
Copyright Notice
This article only represents the author's point of view and does not represent the position of this site。
This article is published with the authorization of the author, and may not be reproduced without permission。