Best way to learn Fishing-Seth Meyers Says Trump Has Gone 'Full Hodor' Complaining About COVID
Mr. President, this look isn't too Hodorable.

On Wednesday, "Late Night" host Seth Meyers called out President Donald Trump for constantly complaining in tweets and at recent rallies that the media just wants to talk about "COVID, COVID, COVID."

"Sounds like he's looking at the White House staff photo," Meyers joked, launching into an impression of Trump pointing to his staffers, "COVID, COVID, COVID, jail, COVID, COVID, fired, COVID, son-in-law, COVID."

Advertisement

Meyers pointed out that the president seems "jealous" of all the media coverage given to the coronavirus pandemic, and his constant repeating of "COVID" has the "Late Night" host thinking about a "Game of Thrones" comparison.

"Trump is so mad, he's gone full Hodor," Meyers said, likening the president to the "Game of Thrones" character who would only say his own name. (Though in Hodor's case, that was because of a weird, magical, time-traveling accident. In Trump's case, not so much.)

"He sounds like a character from the COVID expansion pack for 'The Sims,'" Meyers added, again parroting Trump: "COVID, COVID, COVID, COVID."

Former President Barack Obama, who by the way is a Hodor fan, has also seemed to notice Trump complaining about COVID-19 coverage, leading to the return of "standup Obama," Meyers said.

Advertisement

See it all around the 4:20 mark in the video above. A burn is coming ...
Related...
Yung Gravy Brings Addison Rae's Mom As His VMAs Date, Calls Her A Certain 4-Letter Word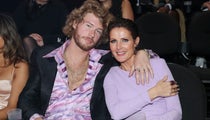 Lawrence O'Donnell Says Lindsey Graham's Riot Threat Puts Him In This Bad Place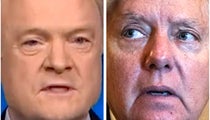 Unexplained 'Drone Swarm' Caught On Camera Over U.S. Navy's Most Advanced Ship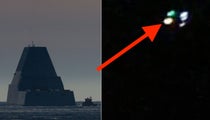 Go To Homepage

Bill Bradley
Entertainment Editor, HuffPost
More:Donald TrumpCoronavirusCOVID-19entertainmentGame of Thrones
Popular in the Community
Trending

Serena Williams Loses To Ajla Tomljanovic In U.S. Open In What Is Expected To Be Last Match Of Career

Kevin McCarthy Referred To The 'Electric Cord Of Liberty,' And People Are Confused

Bill Barr Calls B.S. On Trump's 'Red Herring' Classified Document Excuses

Daily Caller Trolls Biden With 'Star Wars' Meme That Backfires Badly

CNN Correspondent Uses Last Day At Network To Send Clear Message On Trump
Newsletter Sign Up
Entertainment
Don't miss a beat. Your culture and entertainment cheat-sheet.Successfully Subscribed!Realness delivered to your inbox
Copyright Notice
This article only represents the author's point of view and does not represent the position of this site。
This article is published with the authorization of the author, and may not be reproduced without permission。